If you're a Chinese, you'll definitely know that Chinese New Year will be here in like, 9 days?
If you're not a Chinese, you'll know it now. :D

Like the widely celebrated New Year's Day, Chinese New Year is all about celebrating a new year.
10 Feb 2013, is the start of the lunar calendar this year.

And it lasts for 15 days.



picture Googled

There are twelve zodiacs in the Chinese calendar and the representing zodiac changes each year.

2013, the year of the Snake.




What do we do during the Chinese New Year?

1. Buy new clothes.
It's a custom to get new clothes for the Chinese New Year. One set at the very least. New clothes symbolise a new beginning in a new year.

2. Go visiting.
Visiting relatives and friends is also quite common during the Chinese New Year. Meeting up with old friends and chatting up with those long-time-no-see relatives, quite a good feeling.

3. Receive / give out "angpau"s.
"Angpau"s are red packets or envelopes filled with money. Children tend to receive the most "angpau"s as they are given out by married couples or the elderly and seniors.

4. Sing a Chinese New Year song.
There are traditional Chinese New Year Songs and of course, modern ones. To be frank, I prefer those traditional ones as they give me more of a Chinese New Year mood.



Above is a Chinese New Year song from this year's Astro cast.
and a traditional Chinese New Year song below.




5. Have a reunion dinner.
Family reunion dinners on Chinese New Year's Eve. Steamboat, oriental food, etc.

6. Firecrackers and fireworks.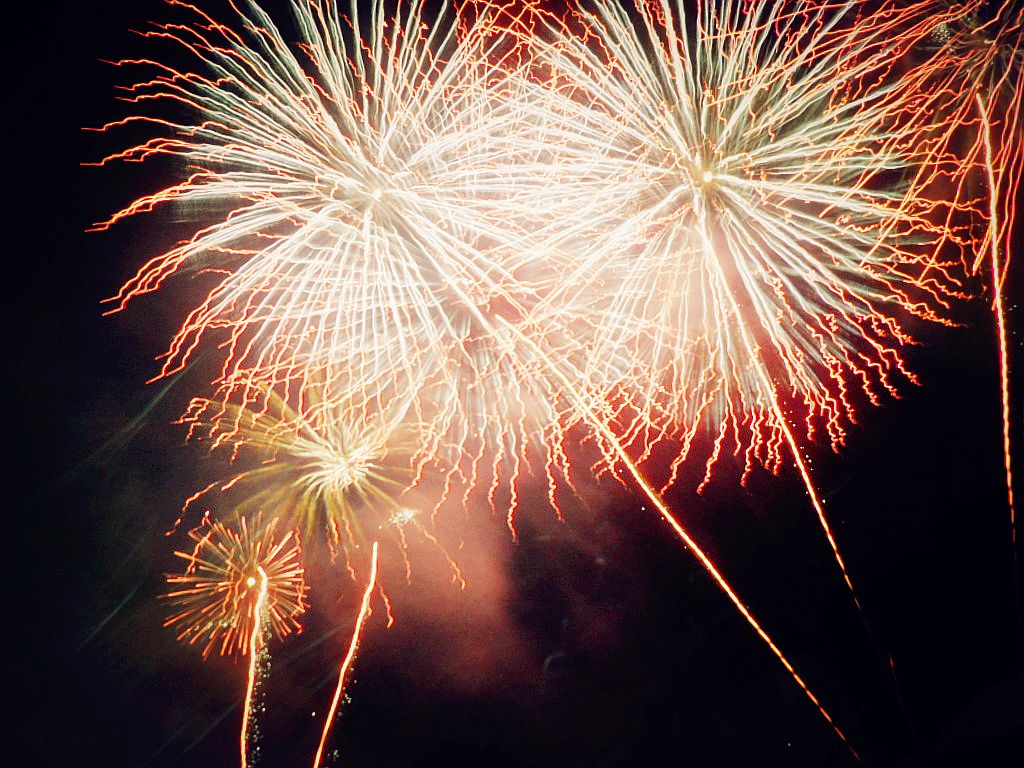 7. Open houses.
Why not hold a party and invite everyone?

8. Eat. and eat. and eat.
Food everywhere.
Visiting = eat, open houses = eat.
There are different kinds of pastries and mini appetisers to choose from. People usually gain weight or got sick from having too much after the Chinese New Year ._.

9. Lion dances and dragon dances.
"It is believed that the loud beats of the drum and the deafening sounds of the cymbals together with the face of the dragon or lion dancing aggressively can evict bad or evil spirits." - Wikipedia.org
10. Practice calligraphy.
Well, my calligraphy sucks and I don't have the patience?
See what I mean? Oh, and the calligraphy below was done by PhynPing, not me.
11. Decorate our houses.
Decorating for Chinese New Year is a must! Lanterns, ornaments, everything in red! and gold? Red is an auspicious colour for the Chinese.
12. Selca.
Due to the technology nowadays, people tend to selca and upload their Chinese New Year wear to their Instagram, Facebook, Twitter and other social sites. OK, I do too, sometimes.
13. Enjoy ourselves!
I
REALLY
like the Chinese New Year decorations at Pavilion last year. Well, the decoration there this year is not so satisfying for me. I don't know, it just doesn't have that Chinese New Year feeling to it. Or is it because of the dragon?
._.
Oh well, have a great Chinese New Year! I'll be travelling again then. Where to? I'll keep it a secret first.
Hint: shopping paradise.
:3