GE13, General Elections 2013. It's time for the elections again!
Well, for those who aren't citizens of Malaysia, please don't vote. This is Malaysia's election, let MALAYSIANS decide who to vote for.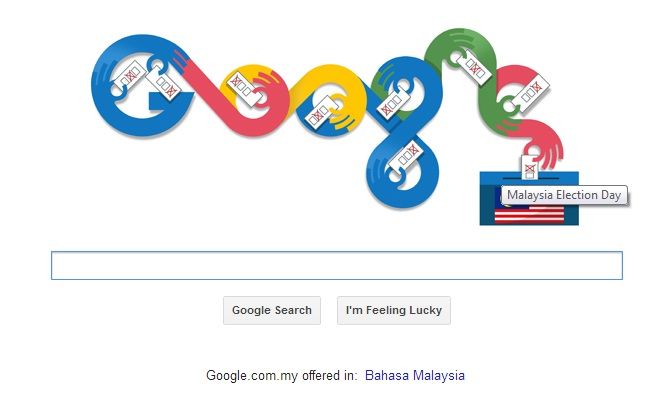 This year's election is quite different from the past. Lots of campaigning, lots of enthusiasts, lots of foreign workers who were given chances to vote..?




-pic from FB-

Translation for picture above: Certain political leaders spent RM600million in 11 weeks for campaigning.

So, the main point is, Malaysia's politics are divided into two groups of people: Barisan Nasional (the governing party) and Pakatan Rakyat (the opposition party). Seems like people actually ARE doing something to change this year. They want to give the opposition a chance at governing the country.

Slogan? Ubah! (which means "Change!" in Malay)
This slogan is not just used by non-Malays but even the Malay hawker who was selling nasi lemak said so when we passed by him this morning.




-pic Googled-

Yes, I know I'm not old enough to vote and I may not understand politics as some others but still.. It breaks my heart to see an unfair election where every single kind of dirty tactic is used! Yes, politics is usually dark and dirty but this is way over the top.




-pic from FB-

Voters flocked to their voting stations no matter it is scorching hot or even raining (yes, they are still patiently waiting for their turn). Me? I followed mom to her voting station about 8.10 this morning. Moral support. :)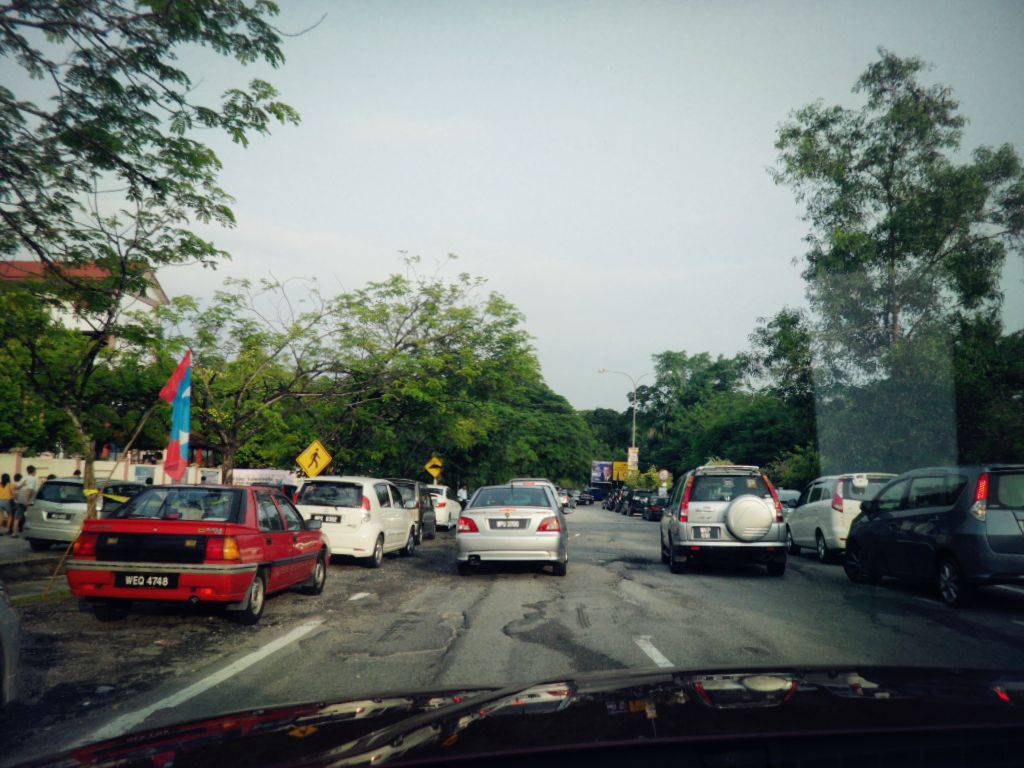 And, whoa. There are about a few hundred people there already. All queuing and waiting.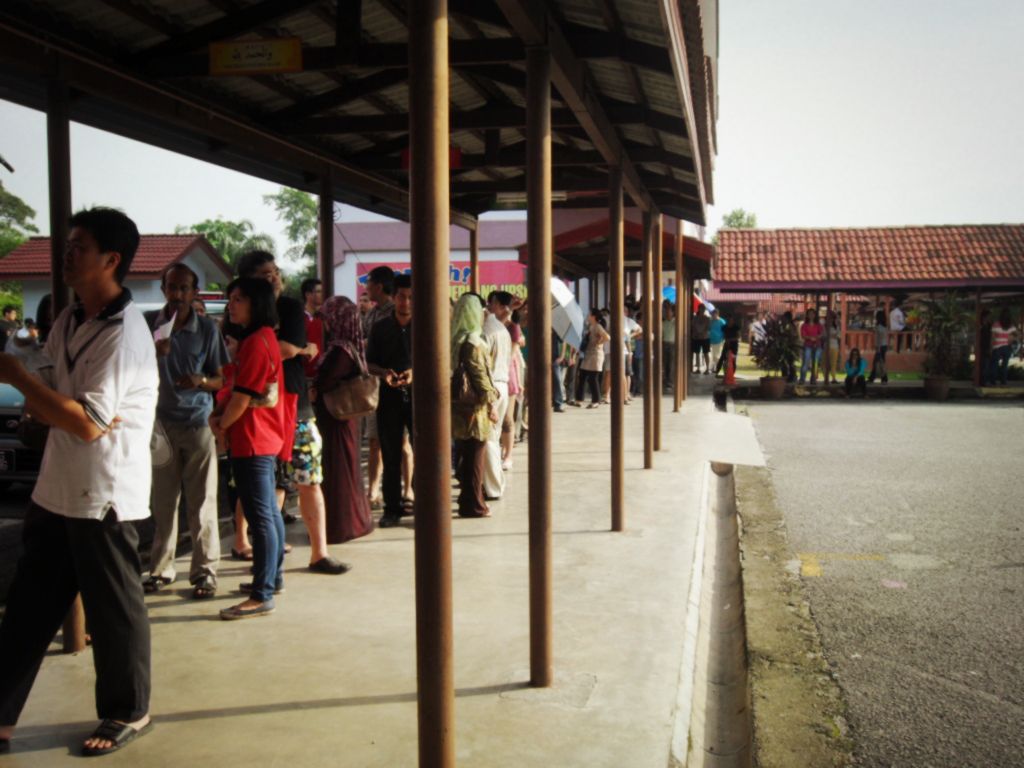 It was pretty hot then. And there was even a guy who fell while queuing. Heatstroke, maybe? Some people were watching videos and checking for updates on their smartphones, while some others were chatting about the elections or the weather or whatever. The point is, they don't have to know each other. They just talk to each other and mingle around, no matter what race or religion.




random pic taken by mom.




I learnt that there weren't so many people during the last election a few years ago. Mom went about 9pm and she just went straight in to cast her vote. This year, we queued for about an hour.




-pic from FB-

Now, phantom voters. What's that? They are those foreign workers who got an IC issued by the government and had their permission to vote. I mean, this is ridiculous. Shouldn't Malaysians vote for their future government instead of these foreign workers? Some of them are even allowed to vote twice. It gets on my nerves. Saw some reports of people hitting those foreigners, an action which I disapprove of. It's immoral! Hitting people is just not right. If you suspect them, just give the authorities a call. There's no need to hit them.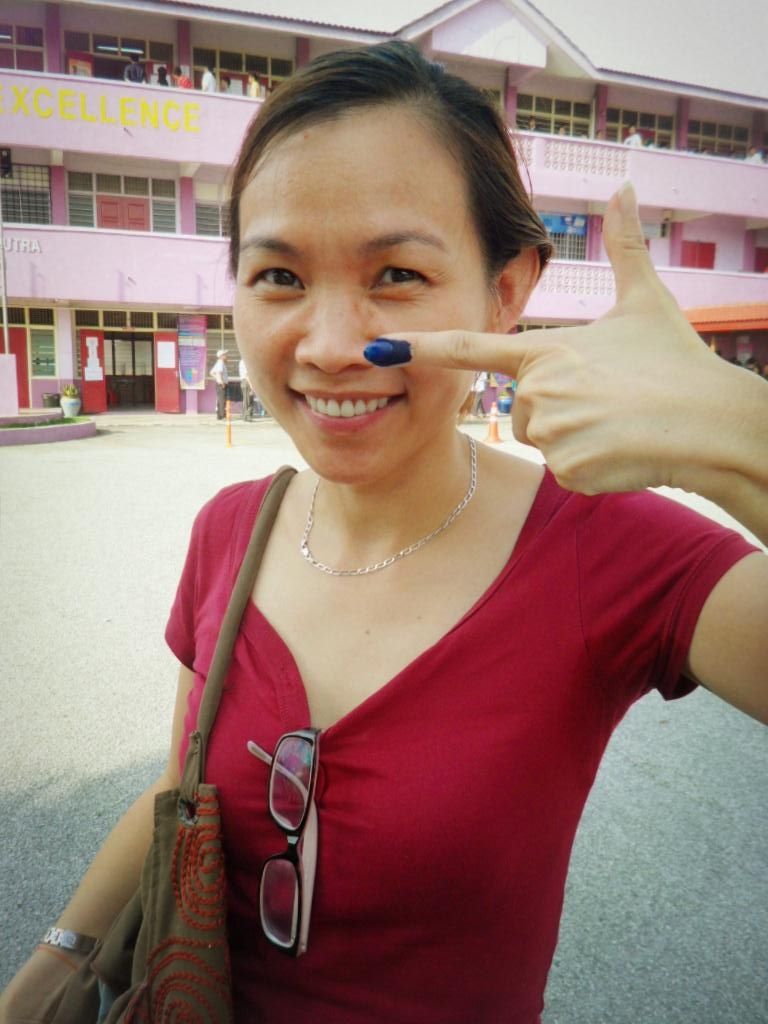 Those who have voted will have blue or black ink over their fingers to make sure they won't vote again. It was guaranteed to not go off for a few days but unfortunately, it does. Some experimented with dishwashers or soap but mom proved that it can be washed off with just water. A few million for this stuff? Wasteful.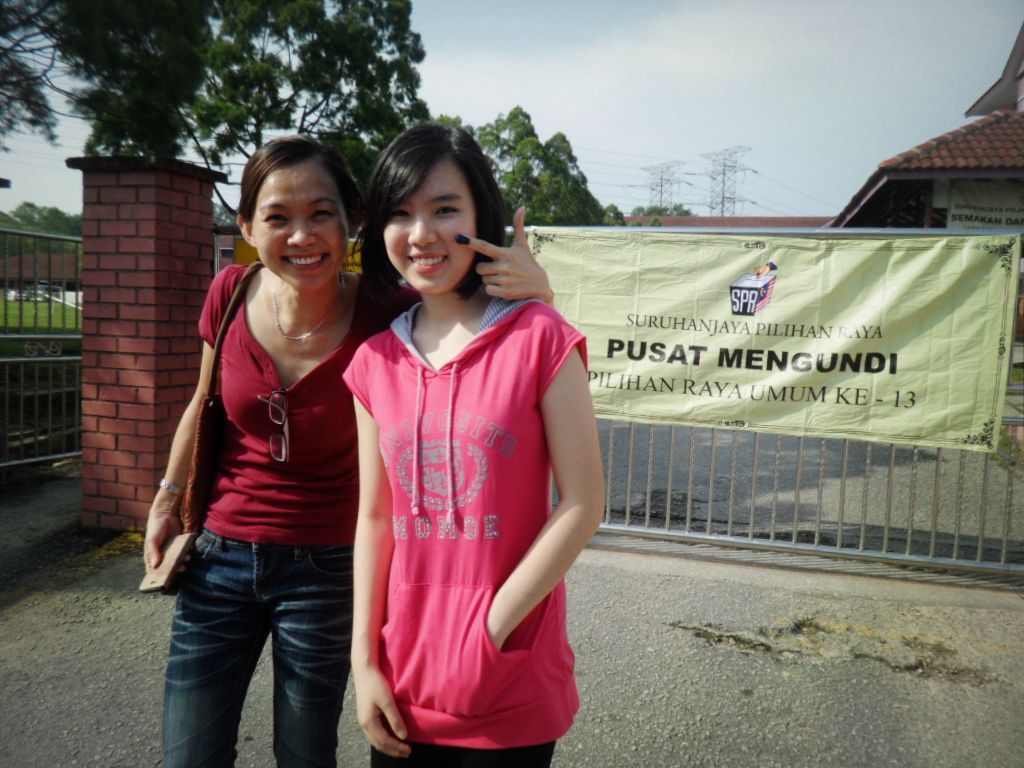 And the process is done! Met up with XiuYu and we chilled for a little. After sending us home, mom went back to scout for phantom voters..

Here are some extracts:

"The regime of Malaysia's National Coalition Front (Barisan Nasional), had bribed to the official recruitment agency of Bangladesh, to allow a huge number of Bangladeshi workers (estimated about 600,000 people) deported from their homeland to Malaysia for such despicable and non democratic action." - petitions.whitehouse.gov

"But the ruling party has significant advantages, he says, in the cash it has spent on crowd-pleasing hand-outs, and in the way Malaysia's parliamentary system over-represents rural areas, where the government's support is strongest." - BBC News

"Pakatan Rakyat (PR) leaders have spoken out against possible fraud with voters and foreigners allegedly being moved across the country. Several activists have shown video proof of such movements but police have dismissed those fears." - The Malaysian Insider

It doesn't matter that you're voting for Barisan Nasional or Pakatan Rakyat. It's entirely up to you. I'm not forcing anyone but please, think before you vote. Seriously.
I guess I've made my point clear. There's still 2 more hours to go. Good luck :)